This one is now on public consultation.
More info:
The development encompassess the site at 58-78 Franklin Street.
The development is being developed by Kyren, and the architect is Cheesman Architects.
The office tower:
*19 levels
*67m to top of roof and 73m to top of structure
*26 900sqm2 of office space
*1 basement level with 28 carparks
The residential tower:
*16 levels
*59.5m to top of structure
*95 apartments (62 x 1 bedroom; 24 x 2 bedroom; 9 x 3 bedroom)
*460 sqm2 of retail space on the ground floor, fronting both Franklin Street and Young Street
Both buildings have a floor-to-floor height of 3.75m, and are aiming for a 4.5-5 star green rating.
The facade materials for both buildings are concrete, steel and glass.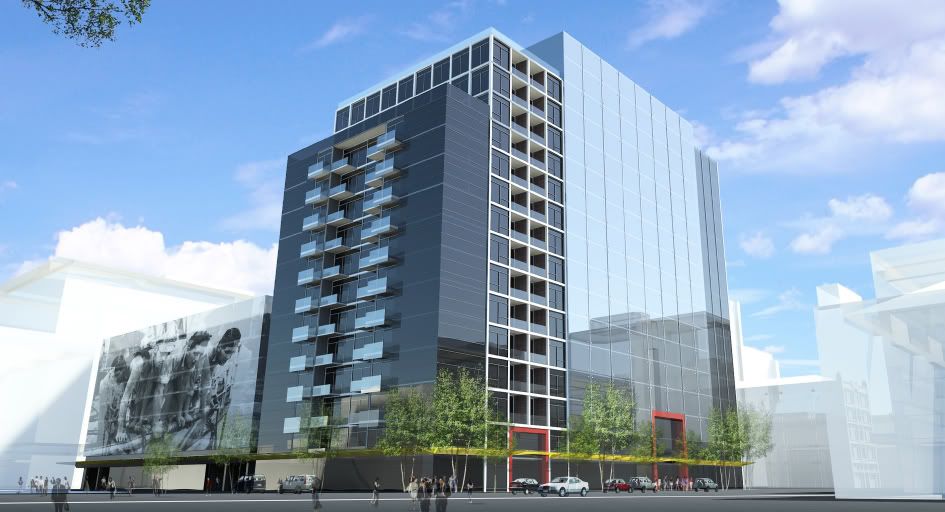 Hypothetical future Franklin Street, streetscape showing the approved development at 42-56 Franklin Street to the right: