VIP Member

Posts: 6997
Joined: Mon Dec 19, 2005 11:46 am
Location: Adelaide
Has thanked: 321 times
Been thanked: 1273 times
---
---
VIP Member

Posts: 5603
Joined: Fri Sep 16, 2005 6:48 pm
Location: Adelaide
Has thanked: 956 times
Been thanked: 211 times
New development for Glenelg:
19-20 Adelphi Terrace and 9 – 15 Tod Street, Glenelg North
Construction of five residential flat buildings, comprising one seven level building facing Adelphi Terrace with 6 levels of apartments (46 apartments) and ground level car parking and roof plant; and four 2 storey buildings to the east of the site, comprising 17 dwellings with associated integrated car parking.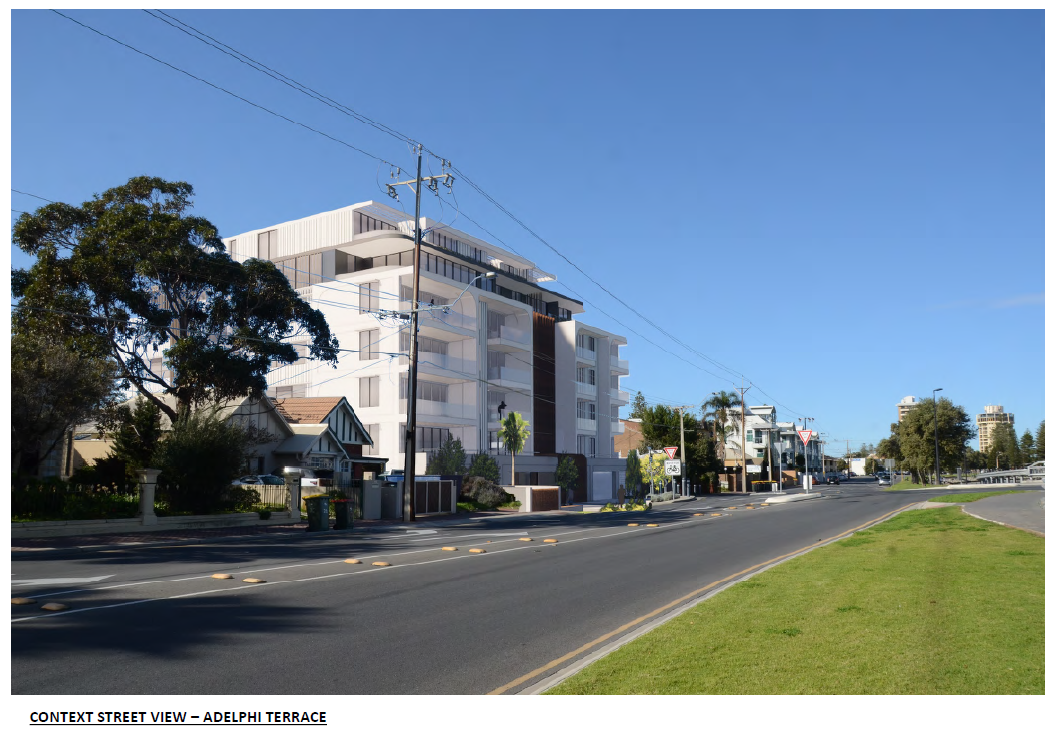 ---
Donating Member

Posts: 2872
Joined: Fri Jun 08, 2007 9:42 pm
Location: City
Has thanked: 810 times
Been thanked: 399 times
I know it's Adelphi Tce but ground level car parking is not ideal, especially because it doesn't look like it's sleeved. But otherwise, it's a good degree of density.
Keep Adelaide Weird
---
VIP Member

Posts: 5603
Joined: Fri Sep 16, 2005 6:48 pm
Location: Adelaide
Has thanked: 956 times
Been thanked: 211 times
Another Taplin proposal for Jetty Road.
Would be nice, if eventually one actually became reality.
85-87 Jetty Road, Glenelg
Modification and partial demolition of existing buildings and construction of a six (6) storey mixed-use building comprising ground floor shop, offices on levels three (3) to five (5) and associated car parking from ground to level two (2).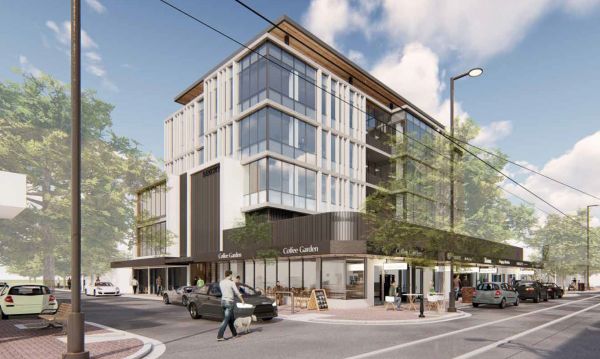 ---
Legendary Member!
Posts: 1142
Joined: Thu Jan 24, 2013 1:26 am
Has thanked: 1 time
Been thanked: 64 times
Yes I hope so & wonder if the offices are for Taplin (real estate/rentals etc). Also it doesn't say what the top floor is, possibly a penthouse apartment?
---
---
Who is online
Users browsing this forum: Bing [Bot] and 3 guests