VIP Member

Posts: 6729
Joined: Mon Dec 19, 2005 11:46 am
Location: Adelaide
Has thanked: 268 times
Been thanked: 1087 times
Going before DAc this Thursday. Looks to be a headquarters for Bridgestone.
https://www.saplanningcommission.sa.gov ... hments.pdf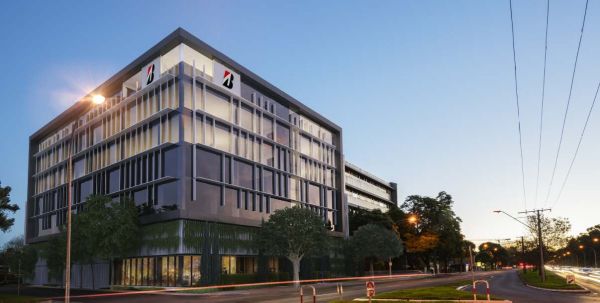 ---
High Rise Poster!
Posts: 435
Joined: Wed May 16, 2007 1:12 pm
Location: Adelaide CBD
Has thanked: 659 times
Been thanked: 117 times
Very thankful for the required changes on this one, particularly setbacks (they proposed none!) and the retention of the council trees. Greenhill Road does not need to look industrial. It's not a bad development otherwise.
---
Super Size Scraper Poster!
Posts: 3133
Joined: Tue Feb 03, 2009 1:09 pm
Location: Bowden
Has thanked: 193 times
Been thanked: 617 times
Contact:
5 levels of car parking for 3 levels of office space?
(meanwhile, it has less than half the minimum required bicycle spaces – just 12 for the entire building)
---
The car parking rates were provided in accordance with the minimum and maximum sought by the Development Plan.

The SCAP granted DPC to this at its hearing yesterday.
---
Who is online
Users browsing this forum: No registered users and 3 guests