Adelaide Airport scored second spot on the Australian Airport On Time Performance list measured June 2018 to May 2019.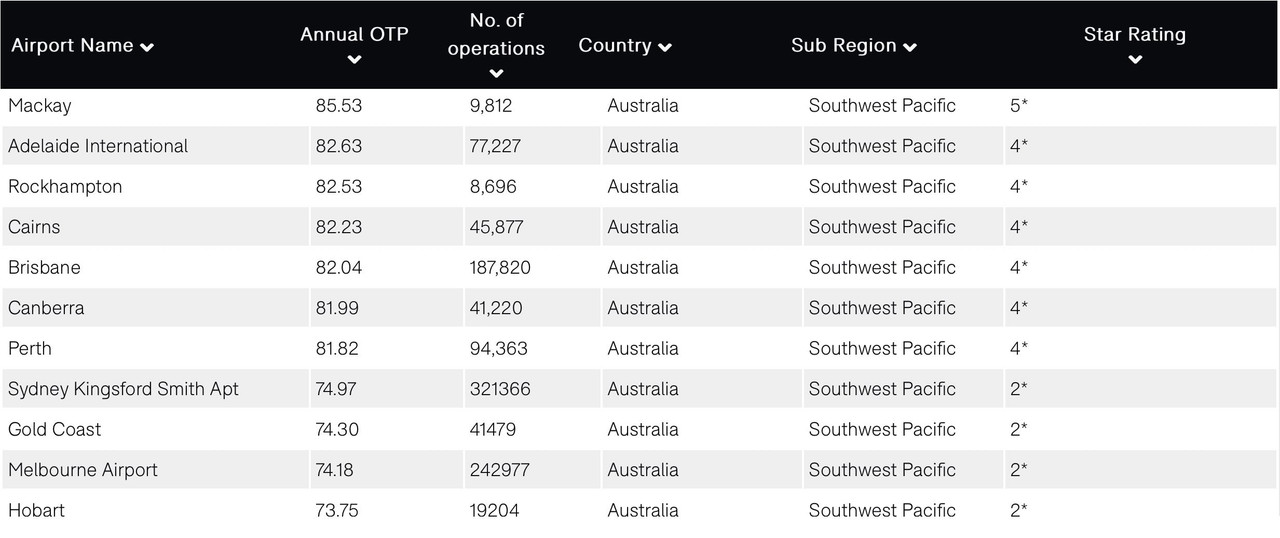 Not a bad achievement. We ranked 86th in the world. Mackay was 34th. Rockhampton 90th., Cairns 98th., Brisbane 101st., Canberra 103rd., Perth 112th., Sydney 385th., Gold Coast 399th., Melbourne 406th., and Hobart 411th. Now let's aim for that 5-star rating.
Source: OAG
Cheers
P.S. I also have OTP for airlines and other airports. If you guys want me to post some just PM me.