Thought this one deserved it's own thread.
It is now on public notification on the DAC website.
Ben wrote:8 Level boutique hotel for Corner of hutt and South terrace

JPE have recently

designed a new 117

room boutique hotel on

the old TPI site on the

corner of Hutt Street

and South Terrace for

Adabco who currently

operate the Adabco

Hotel in Wakefield Street

and who are also the

developers of the 170

room CML Hotel at 45

King William Street.

The new boutique hotel

will enliven the southern

end of Hutt Street and

include full restoration

of the original 'Devaar'

mansion as the main

entry to the hotel and a

café on Hutt Street.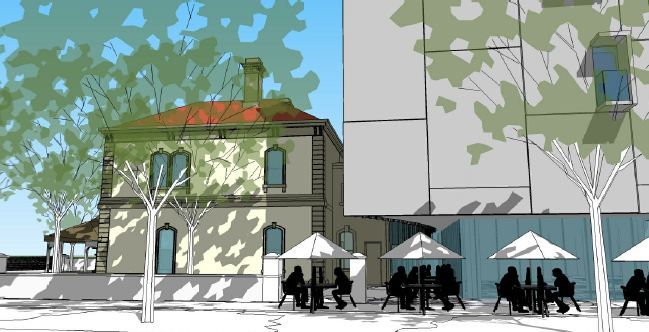 A DA has now been lodged:
S10/10/2012 318 South Terrace
ADELAIDE SA 5000
Alterations and restoration work to heritage building and construct 8 level hotel on northern boundary. 25/05/2012 $15,000,000 Category 1